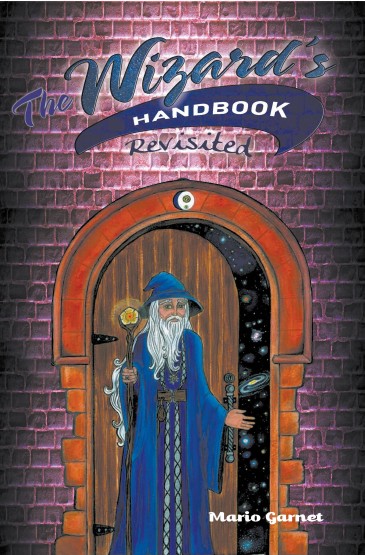 Open the door to the School of Wizardry for an enchanting experience as you journey through the Grottos with magical instructors. Travel through history with a shape shifter, experience a Wiccan ceremony and discover a new astrology with a modern witch, explore the human body with a doctor who morphs as a bird, and delve into the science of quantum thought with an eccentric professor. Finally learn how to perform magic with the Headmaster based on the knowledge acquired in the Grottoes and experience a personal revelation in the final ceremony. Then open the Crypt to explore other possibilities.
Escape the trap of limited thinking. Learn the secrets of wizards and how to think out of the box to become
More Than You Can Be!
If one tenth of one percent of our young adults absorbs this, the world will improve dramatically.
M.E.
Love it! The teachers are very interesting, unpredictable and captivating!
A.P.
Mr. Garnet makes learning about our world totally exciting an magical! He cleverly uses 'Grottos' and a 'Crypt' instead of Chapters with an Appendix. The book is truly a magical blend of words, art, and experience.
S.L
Wonderful Primer on Universal Law for young readers! Please pick up a copy of this book for your young ones…; if Harry Potter contained one inkling of real magical education, it might be something like this. Written with wonderful narrative and real world knowledge from a Master in Mystical Science. Smart, as well as whimsical!! 5Stars"
A.B.