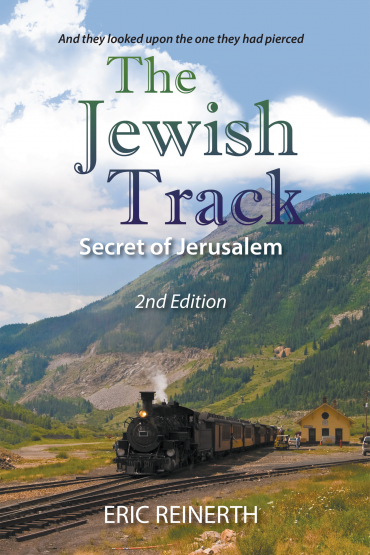 The Jewish Track 2nd Edition: Secret of Jerusalem
By Eric Reinerth
BIBLE PROPHECY GIVENLY PLAINLY WITHOUT SPECULATION
Everyone hates the Jews, as foretold through Moses. The Holy Land will never see peace again? God is in control although the world knows it not. Man cannot clean up his mess. Politicians are at a loss.
Who can bring peace when God ordains otherwise?
The Jewish Track addresses the children of Judah as seen in Bible prophecy. In a no-nonsense fashion, author Eric Reinerth sheds light on what the Inspired Word teaches.
What prophecy ideas are supported?
How do I cut through all the controversy?
Have the Jews been replaced?
What are Christians watching for?