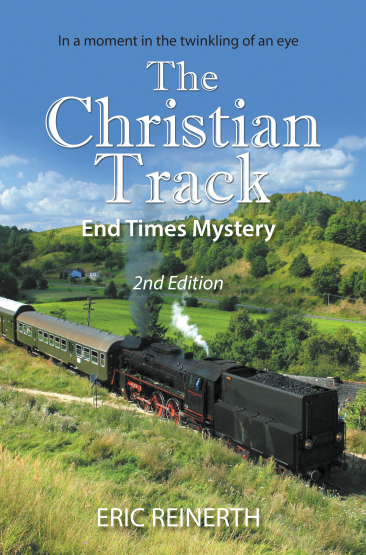 The Christian Track 2nd Edition: End Times Mystery
By Eric Reinerth
BIBLE PROPHECY IN PLAIN ENGLISH. WHAT A GOOD IDEA!
The chaos is getting worse. There's daily anxiety in the Holy Land, and the fear of sense-less murder abounds. From shooting on college campuses, to airplanes blown out of the sky. Refugee crises are everywhere.
How low can the world sink into chaos?
The Christian Track lays a firm foundation for understanding Bible prophecy. In plain English, author Eric Reinerth sheds light on what the Bible says.
What prophecies ideas are supported?
How do I cut through all the controversy?
What is the Christian responsibility?
What are Christians watching for?
What are the signs of the times?
An inspiring and practical explanation of the message God delivered through the prophets!